VAXXIUM
WHO WE ARE ?
Vaxxium is a consortium that brings together highly qualified industry, academic and education experts for vaccine development.
WHAT WE DO —
WHO
ARE WE ?
Vaxxium's mission is to provide biotech companies with a global solution to conduct pre-clinical and early Phase I to III clinical studies for potential candidate vaccines and biological products.
OUR TEAM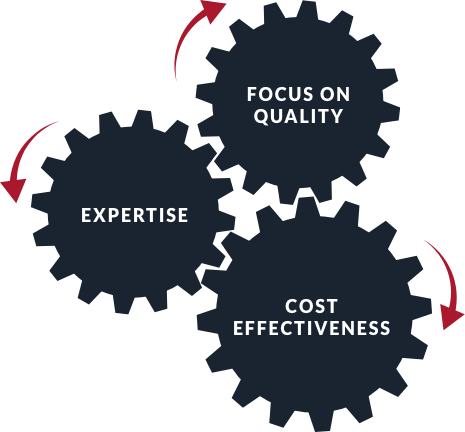 — WHAT WE DO —
OUR

MISSION

In the past decades vaccinology has become a science on its own at the frontiers of microbiology, immunology and biotechnology. The CEVAC Team conducted numerous (>25) Phase I and I/II studies evaluating candidate vaccines using novel antigens, delivery systems and adjuvants.

VAXXIUM Immunology Lab performed immunomonitoring assays for numerous (>20) Phase I and I/II clinical trials evaluating candidate vaccines that we conducted in the lab or elsewhere.
— WHY US —
OUR

ADVANTAGES
TO ETHICS COMMITTEE:
ANSWER WITHIN 28 DAYS
TO COMPETENT AUTHORITIES:
ANSWER WITHIN 15 DAYS
ANSWER WITHIN 28 DAYS
AFTER THE NEW EUROPEAN LEGISLATION:
2 MONTHS WITHIN EUROPE
— COMPETITIVE PRICES - LESS EXPENSIVE THAN MANY OTHER EUROPEAN COUNTRIES